AEIOU Champions Challenge - Mt Glorious to The Gap
Mt Glorious to Enoggera Reservoir – 20 August 2017
The Champions Challenge is being offered for the first time in 2017, so register for this trek and be part of AEIOU history.
Your minimum fundraising commitment of $500 per team member (minimum of 4 and maximum of 6 people in a team) will help us completely change the future of a child diagnosed with autism. With your help, we can achieve our goal of giving every Australian child with autism access to our specialist, intensive early intervention program and create a lifetime of opportunities.
Donations are fully tax deductible.
So start preparing by getting your hiking shoes and trekking pole out of the cupboards, create your team and with your help we can change a life!
Put the "fun" in Fundraising
By registering for our inaugural Champions Challenge, you have taken the first step. You now have your personal Hero Page set up that you can share with everyone you know. We will work with you hand in hand to meet your fundraising challenge head on. Together, we can change the life of a child forever. What a difference you can make to the world of a child with autism! Speak to one of our team and see how they can help.
WHEN
Sunday 20 August 2017
WHERE
Enoggera Reservoir Bus Station car park, Waterworks Road, The Gap
REGISTRATION
Arrive at Enoggera Reservoir Bus Station with your team and gear no later than 4.45am as the bus to Mt Glorious leaves at 5.00am sharp and cannot wait for any late arrivals.
CHECKPOINTS
First Checkpoint will be Mt Nebo State School - 19.5km
Final Checkpoint will be Dam wall of Enoggera Reservoir – 22.5km
WHAT TO WEAR
Dress in suitable trekking clothes and trialled hiking shoes or boots.
WHAT TO BRING
Refreshments and facilities will be provided for all participants throughout the trek. If you require any special nutritional snacks, please bring these with you.
THE FINISH LINE
All participants in The Champions Challenge are invited to stay for a celebration BBQ at Walkabout Creek Restaurant. We expect to complete the trek by 5.00pm, so we encourage you to invite your family and friends to come and celebrate with you as you cross the finish line. Your family and friends are welcome to stay on and enjoy a light supper.
AEIOU Foundation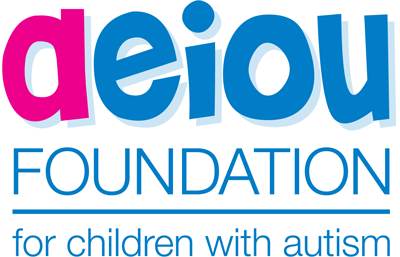 AEIOU Foundation is a not-for-profit organisation dedicated to providing best practice, full-time early intervention and learning programs, individually tailored for children diagnosed with autism. Early intervention is clinically proven to give children with autism the essential life skills for education, social interaction, inclusion and reveals their real and unique potential.
The organisation was founded in 2005 by Dr James Morton AM and his wife Louise when their young son Andrew was diagnosed with autism. They discovered a lack of effective therapy and set about to find the best outcomes. Working with other parents, the first school was opened in 2005 and now has 8 centres across Queensland and 1 in South Australia.
Autism is a lifelong disorder and is more prevalent than childhood cancer and diabetes combined – there is no cure, but our program provides positive outcomes with 70% of our children transitioning into mainstream schooling.
AEIOU's early intervention evidenced based program helps create brighter futures for children with autism and their families. Our vision is to ensure every child with autism is provided with maximum opportunities to reach their full potential.